Upon delivery of your MagicTrap, we ask that you check the contents of the package once to ensure proper assembly. The scope of delivery includes:
1 x mobile phone module
1 x trap
1 x bee guard
1 x charging cable USB to USB-C
1 x standard mount
2 x cable ties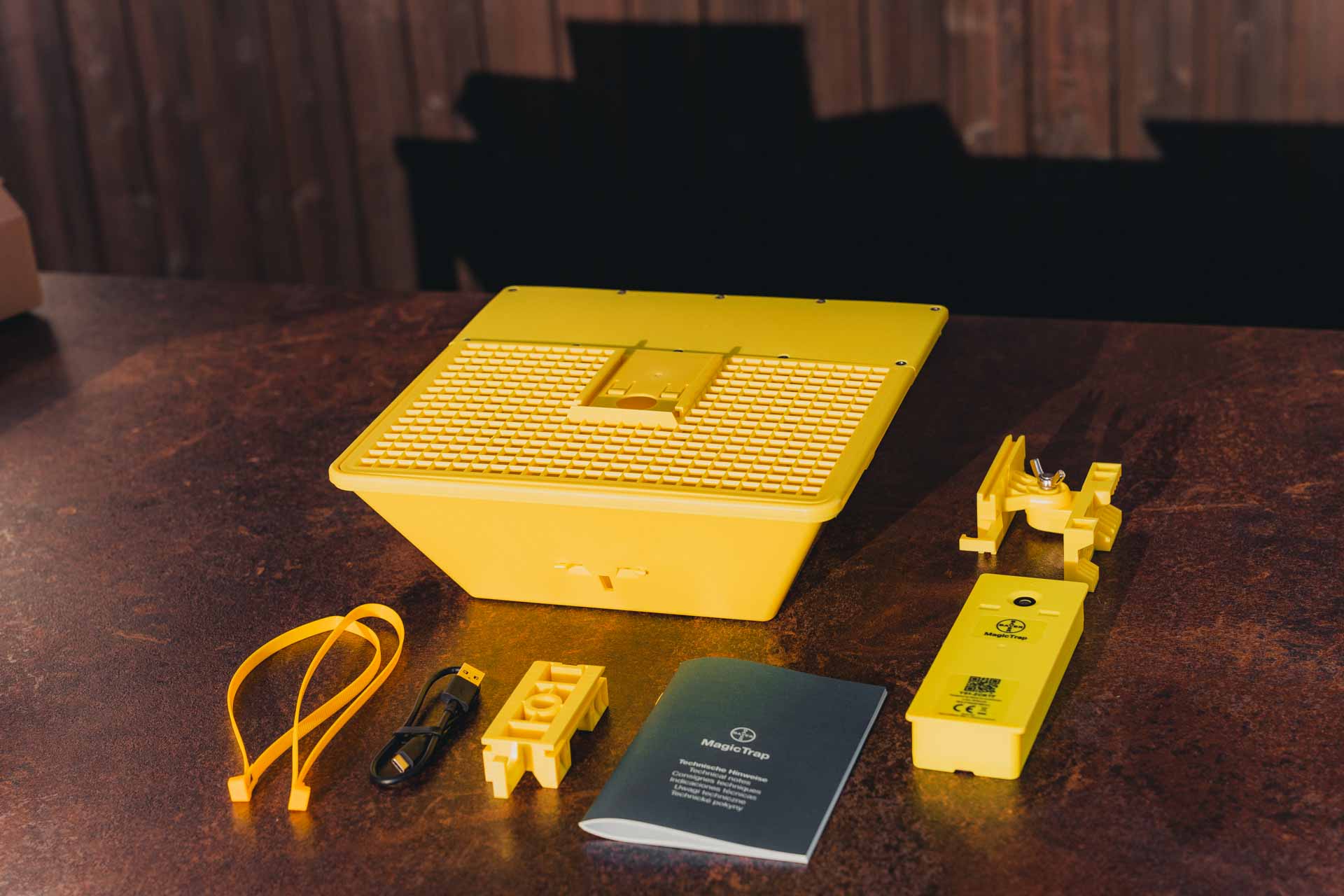 Then you're ready to go - just follow the steps below:
Step 1: Remove the bee guard.
Step 2: Fill the yellow bowl (reservoir) with one liter of water.
Step 3: Replace the bee protection grid
Step 4: Switch on the MagicTrap module
Step 5: Insert the MagicTrap module into the rail