Via our webshop you have the following options for a license / subscription: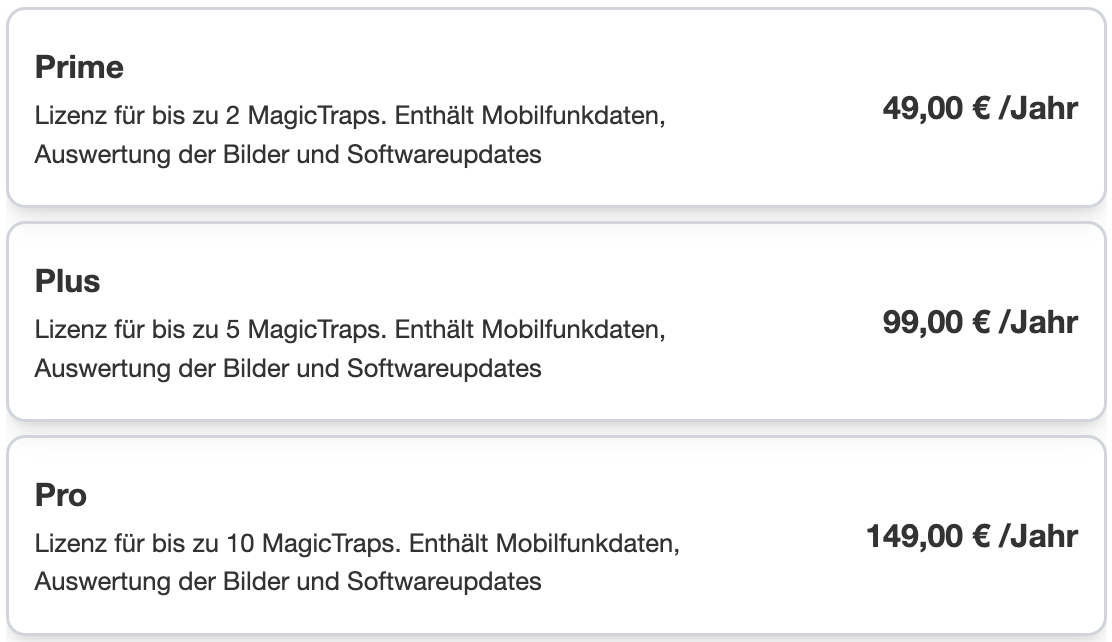 With one mail address / account you can purchase a maximum of one Pro license. For access to more than 10 traps, a second account is required.
Only the purchase of the license allows you to view the image recordings and corresponding analyses.
Important notice:
For an error-free linking of the physical MagicTrap with the MagicTrap software, the same email address must be used when creating the account as when ordering in the webshop.
If you have registered in the app using a different account, we can also adjust the license manually. Please send us a short message to our customer service and we will take care of it as soon as possible!