You can learn how to share your trap with other people here.
If it doesn't work, you can check two things:
// Make sure that the process was saved correctly.
Click on the icon with the two people in the upper right corner. Under "Manage MagicTrap" you will see the accounts that have already been unlocked for the corresponding trap.
Also check that the account the other person is logged into the MagicScout app with has been entered.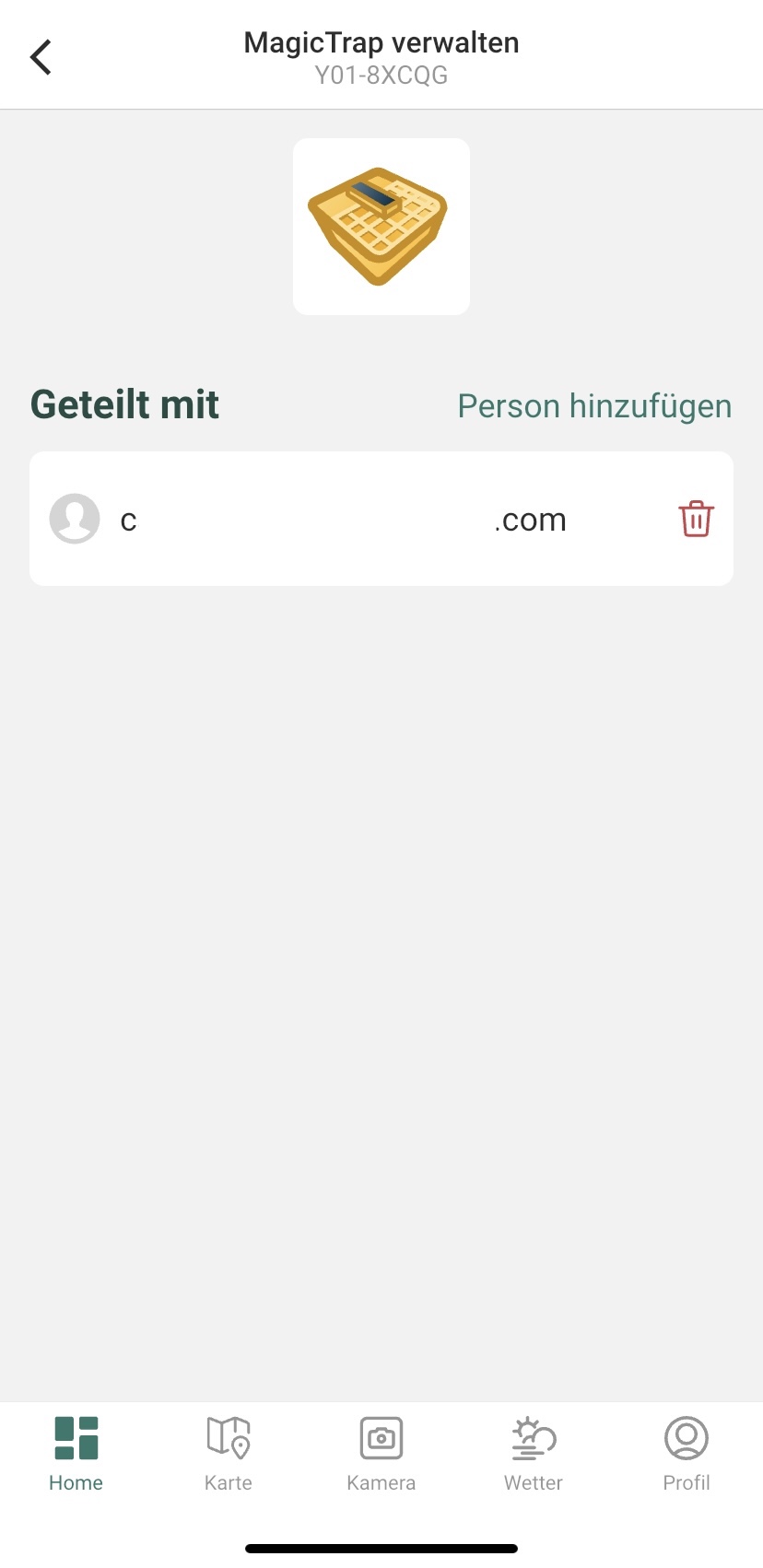 // Make sure that the other person has the latest MagicScout App version installed.
In order for invited people to have access to your trap, you must be using app version 1.51.4 or newer.
The invitation will not be sent by email, but will appear directly in the app.